Day seven, Thursday, dawned cloudy and threatening rain. We weren't too bothered because we were going to get wet anyway. Today was Wet'N'Wild day! We got ready and drove to the park.
By now the clouds had abated. Yay! We spent the next four hours playing on the slides, in the wave pool and in the kid area. They had a large area that was reserved for under 4 footers. It had five slides, a zip line, a net to climb across and fountains to play in. The girls loved it! We also did a couple of the larger slides as a family. Flower thought that was the greatest! German did one of the large slides that was too much for the girls. It was a great way to spend the day! (No pictures, however, since we were too busy playing in the water and didn't want to get the camera wet!)
Here is how they looked after, poor dears!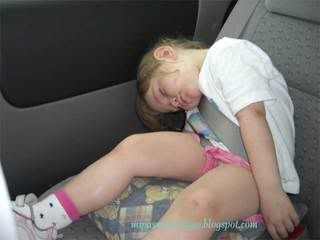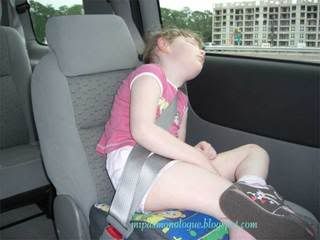 Afterwards, we went shopping at the Super Wally World, getting all the things that we cannot get in the UK--or just getting things cheaper. We all got clothes, the girls got shoes and we stocked up on the toiletries and food items that we prefer US brands (neosporin, aveeno, aim toothpaste, etc). We finally finished shopping and went to eat dinner before going back to the villa. A quick swim and then we got the girls to bed.
But this day was far from over. The next surprise was arriving! My dad and stepmom and German's brother were arriving at the airport around 11:30 p.m. German was going to meet them. We checked the status of their flights before he left and BOTH flights were delayed. The next couple of hours consisted of me checking the updates and texting German so he would know who he was looking for and where. Finally, he had everyone with him and they came back to the villa.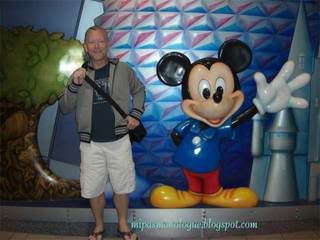 (this picture was taken at the airport after midnight)
Very quick, and quiet, hellos and hugs were exchanged and then everyone went to bed. The next morning was to be early--with the girls getting the surprise of the trip!