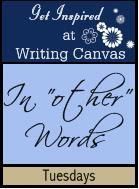 "Take the first step in faith.
You don't have to see the whole staircase, just take the first step."
Martin Luther King, Jr.

More than once in the last few days, I've been reminded that delayed obedience is disobedience. I, as a parent, understand that. When I tell my children to do something, I expect them to act quickly and appropriately. But as a child of God, I'm not so diligent.
I hear the call to obey, and I ask for more direction. I see the way to go, and I ask God for confirmation. It is human nature to want to see the path in front of us. And when you couple human nature with a type A, sometimes OCD personality, well...details are required.
But God doesn't always provide details. Just as this quote from MLK, Jr reminds us, God only requires the first step. The step He shows us. Then he expects the next step, and then the next, until finally we reach the result.
I'll never forget visiting Megiddo on our trip to the Holy Land. Our guide took us through a 215 foot tunnel that would have been used to get to the spring for water during times of attack. It was narrow and steep and very dark even with the few lights that had been added for tourists benefit.
(I can't find our pictures of it, but if you go to flickr and search Megiddo there are some good pictures. A ramp has been added for tourists since we were there.)
Our guide asked us how we would have maneuvered the tunnel with a candle for light and a water jug full of water. Of course, none of us knew. He then explained, the little lantern would have been attached to our feet so our hands were free for the jug. It would have lit the next step and nothing more.


Thy word is a lamp unto my feet, and a light unto my path.
Psalm 119:105


We can only ever expect the next step to be lit. We just need to walk in faith.
Father, help me to trust you for the next step. Help me respond quickly to your call. Let me not become disobedient by waiting for the whole picture when you are only giving a snippet. Amen.
Today's hostess is Denise at
Shortybears Place
. Please join us there.