This was the day that Amy had to leave us to go back to work. Her flight was early afternoon. We once again had a late breakfast at Cracker Barrel. Then we went to play miniature golf. It was a blast! Dad and German took the girls in the group ahead, and Dix, Amy and I played behind. Everyone had a great time. I made the comment to Amy that it was the best round of mini golf I had ever played. We joked that it must be because German wasn't playing with me. It may not have been a joke since German watched the last two holes and I went from playing a par game to 5 strokes over! In two holes! AARGH! Flower and Jewel thought this was the greatest game ever. Flower had never played, and Jewel was 3 the only time she had played. Too bad we don't have mini golf where we are in England.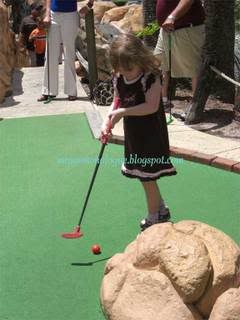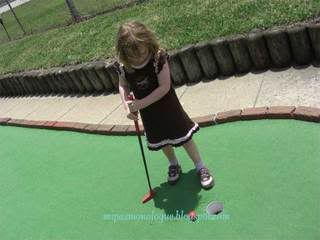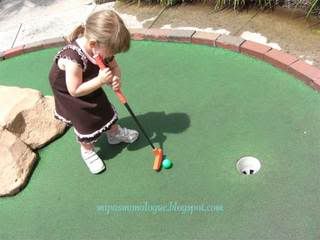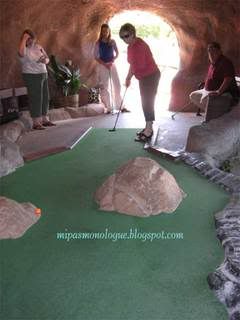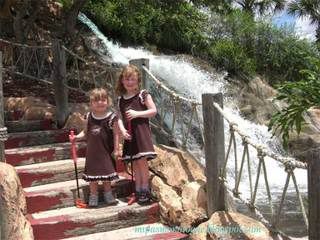 After golf, we had lunch at Steak and Shake.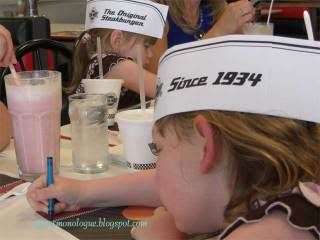 None of the Texas crew had ever been, so it was a new experience. I think we have converted all of them to understanding that Steak and Shake have the best shakes ever. German was in heaven, since it is something he misses from St. Louis.
Then we took Amy to the airport. :-( On the way home we stopped at Wally World, again, for a couple of things. Then we went to the villa to swim and relax. We just snacked at the villa for dinner. After tucking the girls in to sleep, we watched a video and then took ourselves to bed as well.