Day Fourteen we went to Hollywood Studios! We were there for rope drop, which meant we entered with the throngs of people! After a couple of pics of the sorcerer hat we started our day.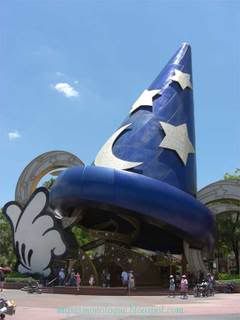 We went straight to the Aerosmith RocknRoll Coaster, so German could ride without having to wait forever. He was in and out of the coaster within 15 minutes. He was fairly disappointed with this as a coaster. We then headed up to get our seats for the Beauty and the Beast show.
We actually liked "Four for a Dollar" the warm-up act just as much as the show.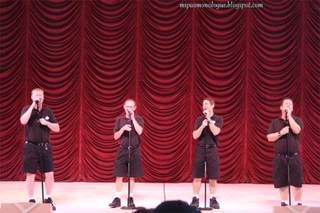 But the show was amazing as well! Flower, especially, was enthralled.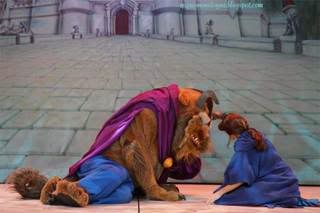 After the show, we headed to the back lots to see the stunt car show (which I have conveniently forgotten the proper name). German loved this show! It was cool to see how they do so many of the stunts for movies. Jewel really did NOT like this show--it was too loud, too hot and just too scary! Guess who else loved it? That's right...Flower!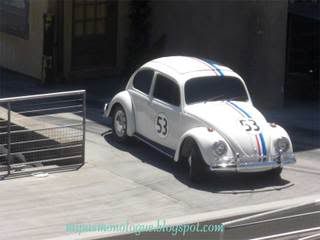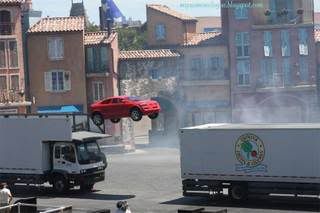 As we walked off the back lot, we were able to meet Woody and Buzz Lightyear.
We also saw some of the Star Wars characters and Kim Possible, but not being fans we just took pics from afar. We then went on the Great Movie Ride. The girls especially liked the Wizard of Oz since that is what we had been reading for school.
Then it was time for lunch. Afterwards we started to go to the Little Mermaid show, but realized we were going to miss the parade. So we fastpassed a later Mermaid show and found a spot for the parade. The girls were even chosen to dance in the party!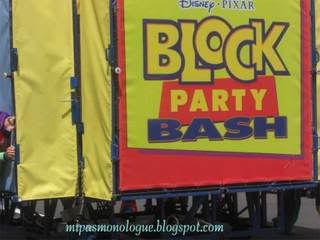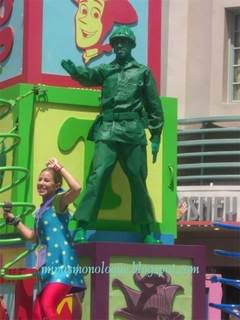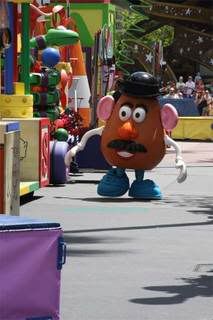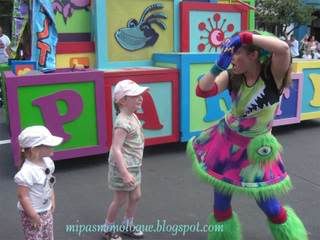 Then we went to see the Little Mermaid, which we all decided could be a miss next time!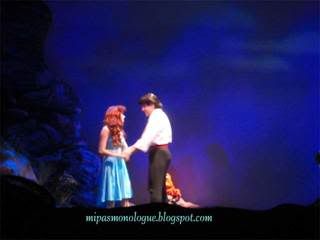 We went through the animation area and met sorcerer Mickey.
We met several of the Playhouse Disney characters and went to the Playhouse Disney show which everyone loved!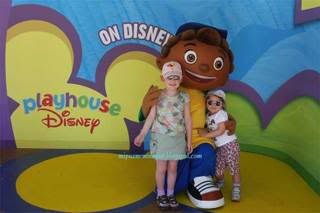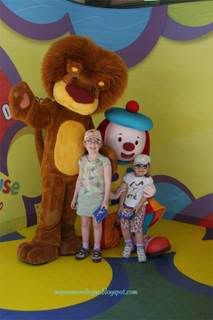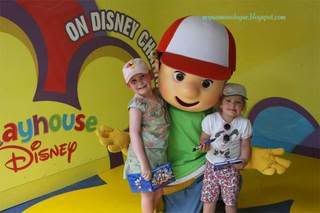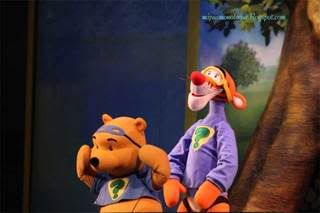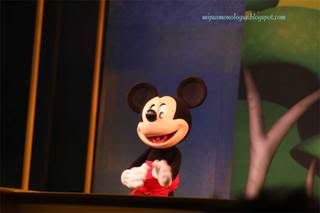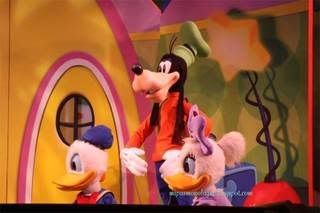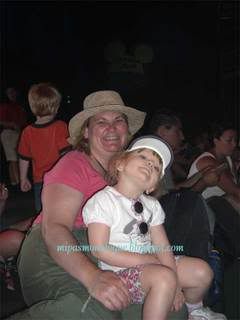 Then it was home for a swim and early night for the girls. I started some of the packing of all the stuff we had bought. Tomorrow would be our last full day in Florida.