Sorry guys, I was enjoying the heat wave yesterday and didn't post my Stitchin' Post.
Here is the little blue devil I completed for a friend's Round Robin.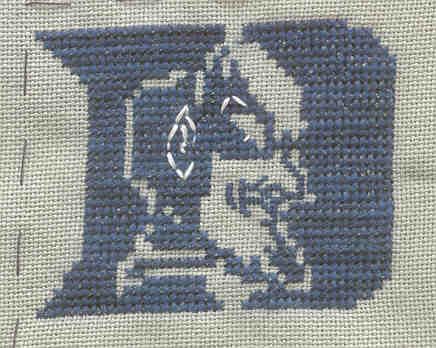 Next week I'll be focusing on Stargazer once again.
What are you working on? Be sure and post a link in the comments since we are still unable to use Mr. Linky.
Have a great day!