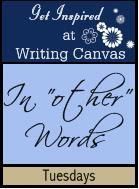 "Believer . . .
banish your fears; cast out all doubts;
lift up the happy head; clap the exulting hands;
rejoice; give thanks.
Your heavenly Father cannot set you in wrong place.
Your loving Savior cannot lead you in wrong paths.
All is well."

by Henry Law
There are many changes about to happen in our lives. Good changes. Desired changes. Changes that we are sure are from the hand of God.
But they are changes nonetheless. And change can easily bring doubt, anxiety and sometimes even fear.
We've sought the Father's face in all the decisions that have been made. Even when we were sure we knew "what" he would answer, we eagerly anticipated the "how." Then he surprised us with the "what." It is good. It may even be really good. But right now I'm just getting my head around that it was not what I anticipated.
So today these words are a comfort. I know that "All is Well," but it is nice to be reminded.
And, hopefully, in the next month I can stop speaking in riddles and share what God is doing. Until then, I will continue to trust that he does not set us in the wrong place.
In his heart a man plans his course,
but the LORD determines his steps.
Proverbs 16:9

On what, or in whom, are you waiting? Trust him. He will only set you in a place that is for your best.
I pray you have a blessed week. Our hostess this week is
Jen at Scraps and Snippets
. Please come, join us, and share with us.