After a great night's sleep we were all awake early on Sunday morning. We decided to have a leisurely breakfast at Cracker Barrel. The girls discovered pancakes for the first time this trip! After breakfast we headed to....
We got to the gates about two minutes before rope drop. The girls loved that Minnie and Goofy and Mickey and Pluto opened the park.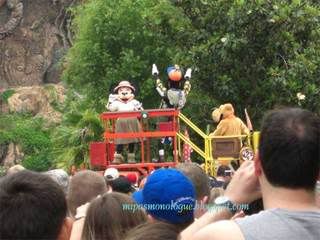 Following advice, we headed straight to Harambe safaris, knowing that we could view the front of the park later. We had no wait to get on the safari. Cool! We all loved this ride.
German had been on safari in South Africa a few weeks before, so he was laughing at the "real" touches that had been added. The girls could not believe they saw crocodiles, hippos, rhinos and lions. None of us focused quickly enough to see the giraffe, however.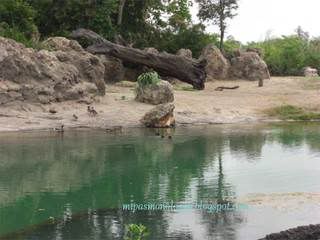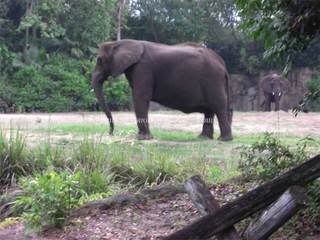 After the safari, we walked through the rain forest. We saw birds and gorillas, but by far the favorite was the meerkats.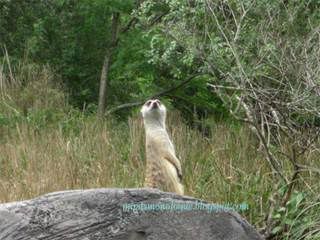 We decided next we would get some autographs and catch the later Lion King show, since we were sure the Lion King would already be filling up. However as we walked past the show, they said there were plenty of seats. In fact, we sat on row 2! What an amazing show. The costuming was incredible. The singers were entertaining. Everyone really got into the show.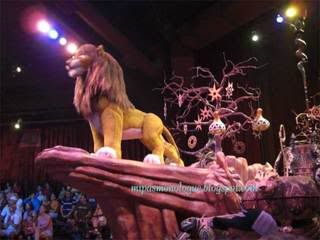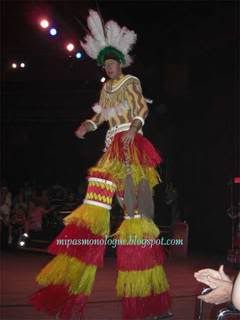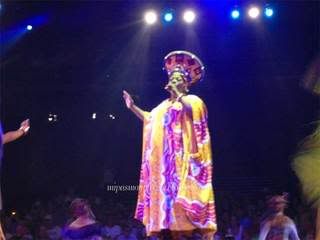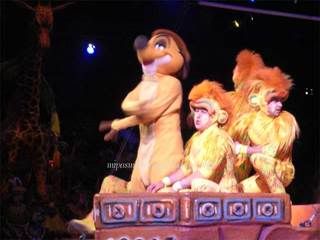 Following the show, we headed out to get Goofy and Donald Duck's autographs. We, again, only had to wait 2-3 families each time.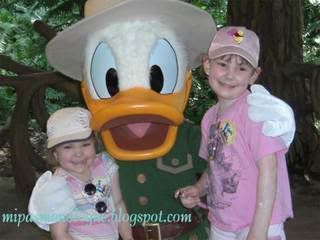 Next we went to Expedition Everest. German was able to skip the 60 minutes queue since he was a single rider, and rejoined us 12 minutes later. He enjoyed the roller coaster, but would ultimately rank it in the bottom 2 of the big coasters he rode.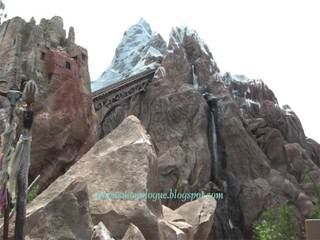 Next was lunch, then to the Triceratops ride. We played a few games in dino land and watched some really funny street performers who used painting apparatus such as ladders and scaffolding in their act. Since we had done all we came to do, we decided to head home. We stopped to take pictures of the Tree of Life on our way out. Roadrunners remind me of my grandmother so I had to have a close-up.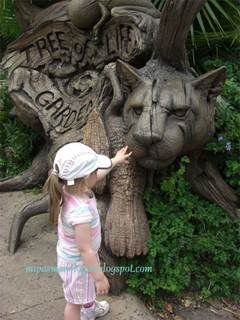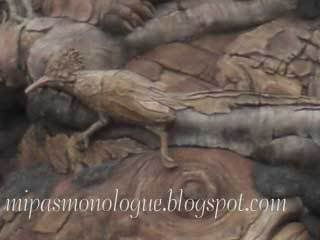 This is how you gauge how good the day was: how tired are the kids.
On our way home, we stopped for a few groceries to have snacks at the house. It is always fun to go the grocery store when we are in the States to get all the things we can't get here such as oreos, ruffles, fritos, nabisco crackers, provolone cheese.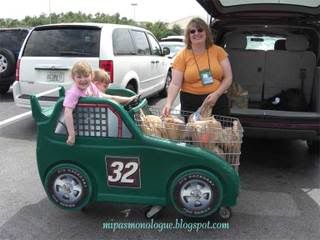 After shopping, we went home for a swim. Dinner that night was at Outback. Prime rib....yummy! (no pictures of that, sorry!)