Once upon a time, a long time ago, this blog was started with the intention of talking about stitching as well as a place to be a writer. God changed my focus and I am happy that it is much more about my journey to live as God has called me. However, I am still a stitcher and quilter and don't want to be remiss in documenting the things I make with the talents God bestowed. Since I rarely post on weekends, I've decided to have a "Stitching Post Saturday" where at least most Saturdays I'll post an update of what I'm doing. I know a lot of my fellow "stitching bloggers" have also seen a transition of their blogs from stitching to life in totality. If you guys are interested, I'm willing to make this a weekly meme and add a Mr. Linky to link to your work as well. Just comment and if there is interest next week I'll add a link.
Without further adieu, my first Stitching Post Saturday:
Some ornaments I completed before Christmas: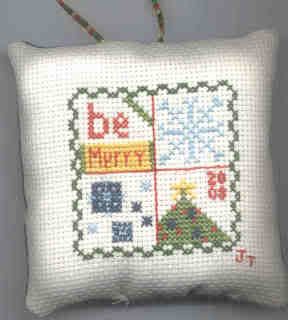 For an exchange on Cross Stitch Crazy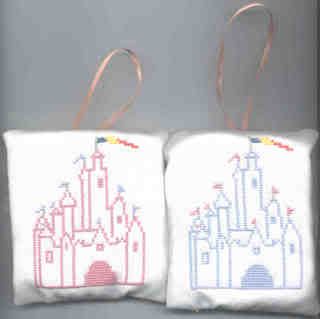 For Jewel and Flower
Every year I make them an ornament representing something from that year and date it with where we celebrated Christmas that year
A wedding gift I made for friends from church:
A protea flower for my friend from South Africa (this is a round robin):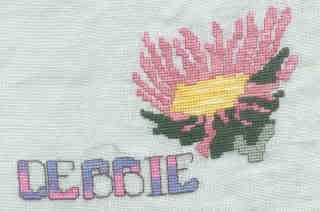 A quilt for a friend's baby:
My main project the second half of 2008 was this Flag Quilt Sampler. I really wanted to finish it by the end of the year, but fell one and 2/3 stripes short. ;-( So here is my starting place for 2009:
There you have it, I actually do accomplish some stitching. I have a couple more finishes that can not be posted until they are in the hands of their recipients. Thanks for looking!
UPDATED: Since there already seems some interest in joining me, I'm adding a Mr. Linky! Anyone interested in posting a link to their most recent needlework project of any kind, please join us.