It's Saturday again! Time for a Stitching post.
Here are the girls with the quilted throws I made them for Christmas. Flower can't seem to hold hers the right way for a picture! They love the maps, and it does the homeschooling mama's heart good to hear them say, "Now where was Ecuador?" a few hours after studying the life of Jim Elliot!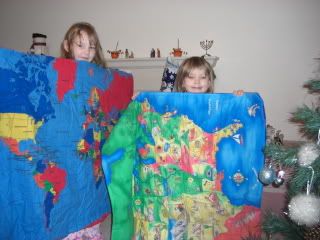 Here is my progress on Flag Sampler. Only 9 1/2 more states to go!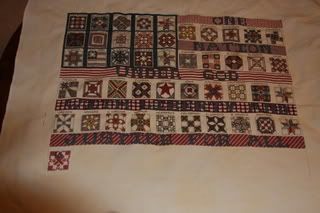 This was completed for a Round Robin for a friend's sports-mad son.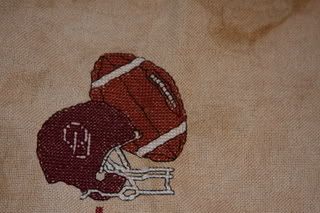 Please link to any stitching posts you have made this week. I'd love to see your current projects. Also, please note that there will not be a Stitching Post next Saturday (the 31st) because I plan to be making memories with my family and not turning on my computer. I'll be back on the 7th of February with, hopefully, some finishes and gifts I can show off.