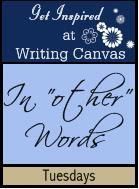 "Relying on God has to begin all over again every day as if nothing had yet been done."
C.S. Lewis
We cannot rest on what happened in the past in our Christian journey. It is not enough to say "I made a decision to follow Christ....twenty years ago" and have nothing else. Our testimony of faithfulness should be,
must be
, rich, alive, and relevant to now. If we are trusting in a decision years ago, we are missing out on relying on a living Savior now!
Jesus makes this clear. He says,
"If anyone would come after me, he must deny himself and take up his cross daily and follow me."
Luke 9:23
It is a daily choice to rely on God. A daily choice to say, "I am not on the throne, you are." Yes, I know, that daily choice can be a difficult one. It can be especially hard during stressful times. But, the good news is, we don't have to make that choice accepting a total unknown. Scripture also reminds us,
"Because of the LORD's great love we are not consumed,
for his compassions never fail.
They are new every morning;
great is your faithfulness.
I say to myself, 'The LORD is my portion;
therefore I will wait for him.'"
Lamentations 3:22-24
It is a perfect circle in our lives every day. We choose to rely on God. He gives us the mercy and grace to follow him and accept whatever might come. The next morning we repeat the process. Reliance on God is a result of recognizing his mercy in our life everyday.
Are you relying on God today? Have you purposely put today in his hands? I pray that you will, and that you will be aware of the mercy poured into your life because of that choice. Bless you!
Kathryn at
Expectant Hearts
is our hostess today. Please visit the others who are writing on this quote. I know you will be blessed.