Another update on the Flag Sampler. Only three quilt blocks to go, plus a star border. I think I can see the end in sight!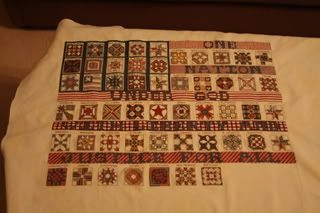 This week I have also finished my mystery quilt and finished about a third of another quilt. Unfortunately, I can't show either of them until they have been sent to their owners since they read my blog.
Thanks for dropping by! Happy Stitching!