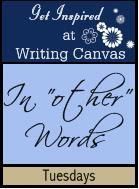 Love needs to be based on character, if you know and love God you see He has a lot of character we are in love with. The best thing we can do for our spouse is to grow in character as listed in 1 Cor 13. It's a love of choice. We choose to love God, He chooses to love us. Love of choice is the most powerful love, God calls that agape love, it's a love that lasts, we should never settle for anything else between us and God and others. It's a love that grows. Keep fervent in your love, allow it to stretch and strain as you watch it grow.
Wayne Corderio
"It's a love of choice." That phrase jumps out at me every time I read this quote. We live in a culture that acts as if love is something that comes and goes. Love is supposed to ebb and flow in our lives like the tides. And when the tide is out, that is when love goes away, then it is okay to move to the next place to wait for love to come back, usually with someone else.
That's what culture says. But that is not what the Bible says. The Bible teaches that love is a choice. And that we are to love even when we don't feel like it and even when the other person does not deserve our love. First Corinthians 13 makes this clear. Those characteristics of love show most clearly when we are loving someone who is unloving.
Thankfully, Scripture doesn't leave us with a list of characteristics to show others and no example of how it is done. No, Scripture gives us the perfect example of love. Jesus, Himself, is the epitome of love. He loved us at our most unlovely. He loved us with sacrifice. That sacrifice cost Him his very life. And it in turn gave us life. Jesus chose to love us. He only asks that we show our love for Him by choosing to love others.
But God demonstrates his own love for us in this: While we were still sinners, Christ died for us.
Romans 5:8

How great is the love the Father has lavished on us, that we should be called children of God!
1 John 3:1a

This is how we know what love is: Jesus Christ laid down his life for us. And we ought to lay down our lives for our brothers. If anyone has material possessions and sees his brother in need but has no pity on him, how can the love of God be in him? Dear children, let us not love with words or tongue but with actions and in truth.
1 John 3:16-18

Dear friends, since God so loved us, we also ought to love one another.
1 John 4:11

Love the Lord your God with all your heart and with all your soul and with all your mind and with all your strength.' The second is this: 'Love your neighbor as yourself.' There is no commandment greater than these."
Mark 12:30-31
Father God in Heaven, thank you for loving me. Thank you for loving me when I am a prideful, disrespectful brat. Thank you for loving me when no one around me can find anything redeemable in me. Thank you that at the moment I am most irredeemable, you redeem me. Thank you for your sacrifice that saves me from that miserable life. I love you. I want to show my love for you. Help me to choose love. Help me to choose love even when those around me are unlovable. Help me to remember that without your blood we are all unlovely. Allow my life to be a conduit of Your love to others. In the Name of Jesus and by His Blood...Amen.
Our hostess this week is Karen at
In Love W.I.T.H. Jesus.
Please join us there for other reflections on the quote.