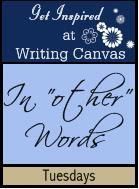 "Is it possible we could experience the joy of our salvation if we mourned [over our sin] as if someone had died? We cannot experience joy without mourning."


~Pastor Robert Morris, Gateway Church. From the Sermon: "Those who mourn are happy"~
Mourning is an intricate part of our salvation process. Yes, it is true that Jesus did all of the work of salvation on the cross and all anyone must do is believe. But in order to truly believe that Jesus is my savior I must admit that I need a savior (as does anyone else who is on this journey). Truly admit it. Feel it in my innermost parts that I am a sinner and I need to be saved. I must move past the "but I've never killed anyone..." mentality to a complete surrender of "I sinned. I lied. I misrepresented myself. I acted in pride. I spoke in anger. I ignored God's invitation to help someone. I ignored His word." When I get serious about the fact that I sin and that I caused Jesus to need to die, the need to mourn is overwhelming. But, praise God, the process does not end in the mourning. Knowing that I deserve death and will not receive it brings unspeakable joy. The joy I have felt in contrast to the mourning over sin far exceeds any other emotion. I deserve death. I receive forever life. That is reason to celebrate!
Because of the LORD's great love we are not consumed,
for his compassions never fail.
They are new every morning;
great is your faithfulness.
Lamentations 3:22-23
I'm currently watching this process unfold in Jewel's life. She, at six, has such a tender heart for God. She loves to sing praises. She memorizes Scripture quickly and joyfully. And she desperately wants to go to heaven when she dies. And that is perfect for her age and understanding at this point. I can see the Holy Spirit drawing her, and she is responding to each step. Yet, she is not ready for a committing decision. Why? Because she has no connection at this time between her behavior and Jesus' sacrifice. She will tell you that God wants her to be nice to her sister, but she does not see the hitting out or the harsh words spoken as being against God.
"If we claim to be without sin, we deceive ourselves and the truth is not in us. If we confess our sins, he is faithful and just and will forgive us our sins and purify us from all unrighteousness." 1 John 1:8-9

But God demonstrates his own love for us in this: While we were still sinners, Christ died for us. Romans 5:8
I suspect over the next few months I'll have the privilege of watching that connection take place. I was just a few months older than she is now when I made that connection. Thirty-plus years later I can still picture that little girl crying with her daddy and mom that she wanted to be forgiven by God. The first step of mourning. The step of salvation. Many times over these thirty-plus years I've gone back to that state of mourning, not as the first step of salvation but in the continuation of sanctification in this life. Each time I truly mourn, God gives me a deeper appreciation of what He has done for me. And that, my friends, is pure joy!
They will come and shout for joy on the heights of Zion;
they will rejoice in the bounty of the LORD—
the grain, the new wine and the oil,
the young of the flocks and herds.
They will be like a well-watered garden,
and they will sorrow no more.

Then maidens will dance and be glad,
young men and old as well.
I will turn their mourning into gladness;
I will give them comfort and joy instead of sorrow.
Jeremiah 31:12-13
Father God, thank you for your love for me that died for me when I was still stuck in my sin. Thank you for continuing to love me even while I continue to sin. Thank you for the times you have brought me to tears of mourning in recognition of how totally short of the mark of your Holiness I fall every single day. And thank you for replacing those tears with the joy and peace of Your spirit taking control and sweeping out the crevices of my sinful heart. Help me to serve you fully. Help me find the courage to confess sins and the humility to allow you to reign in my life. And, Father, as a parent, help me to guide and direct these little lives that are seeking you to enable them to hear and follow your call as the time is right. In Jesus' saving name, Amen.
Michelle at
Because I Love You
is the hostess for this week's quote. Please come and be blessed.