I've been quilting a bunch for Christmas gifts, and framing some stitching. So here are pics to prove I really do stitch!
This table runner is for my new step-mom who is decorating in reds and blues.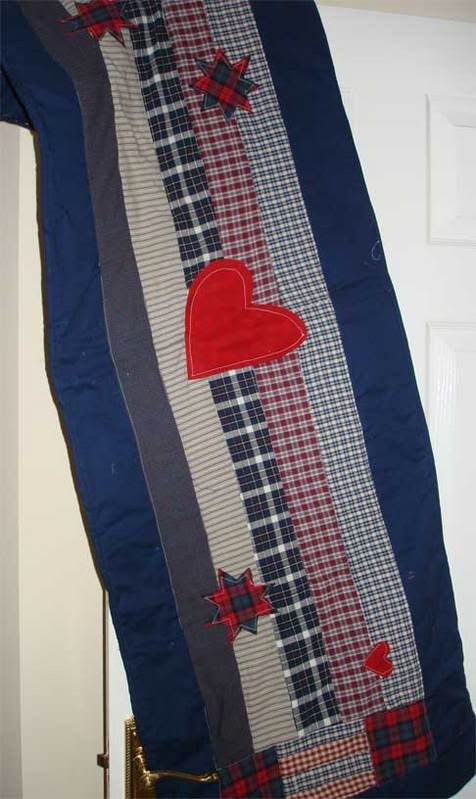 These table runners are for 3 friends in Missouri: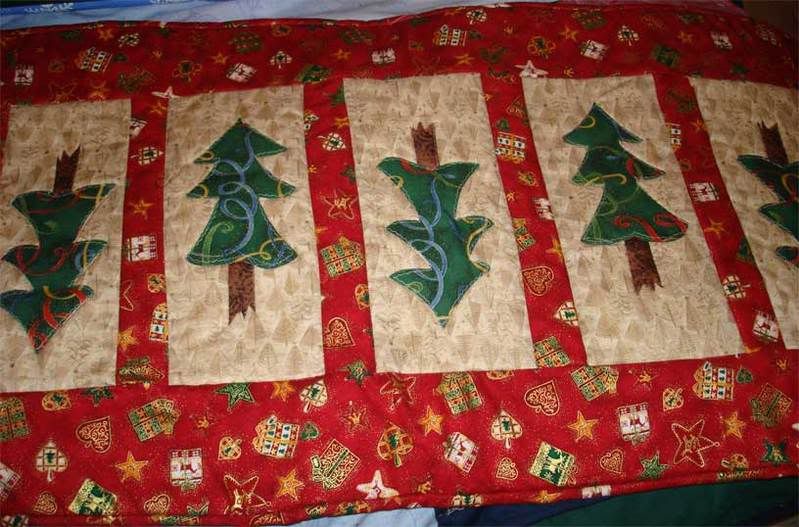 And corresponding pictures and a pillow for the husbands of the ladies in Missouri: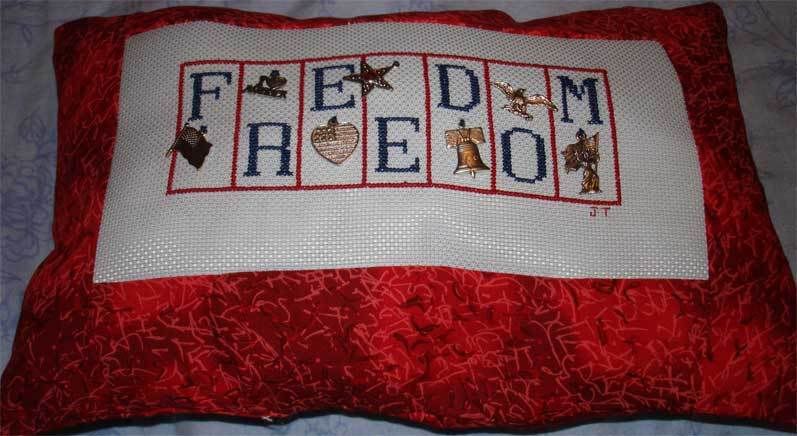 Jo's Flower Garden and Beth's Flight table runners (gifts for German's aunt and cousin in Arizona) plus a framed pic for Beth's DH.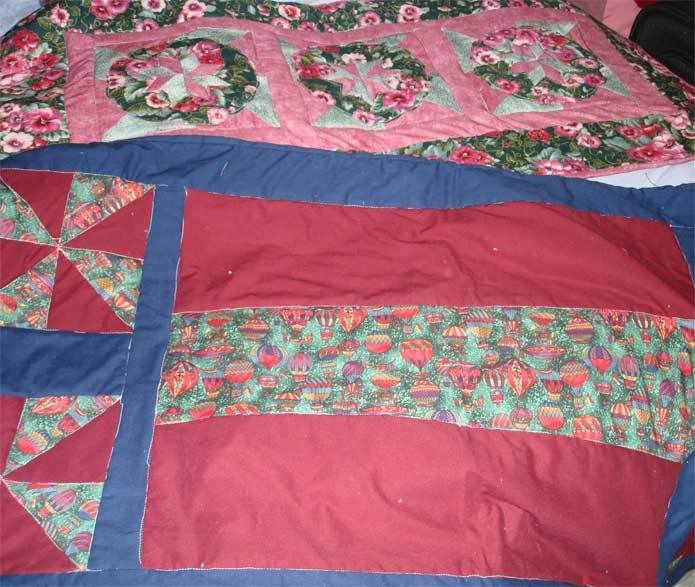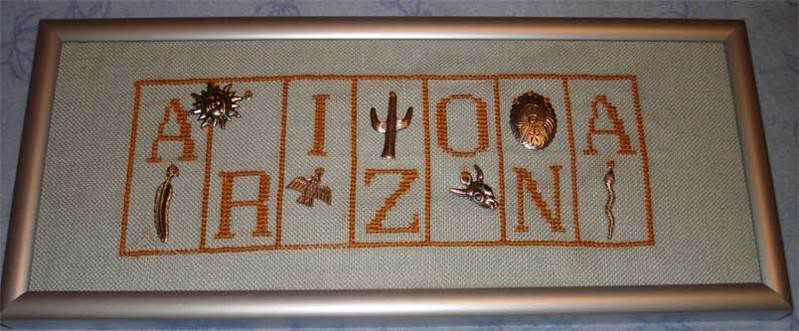 I also stitched "Texas" for my Dad, but forgot to take a pic before I wrapped it. *blush* I'm still finishing my Mom's (it says Grandmother) but should finish it this evening.
Thanks for looking!