Welcome to Stitchin' Post Saturday!
Stargazer at 12 hours, I'm loving this pattern!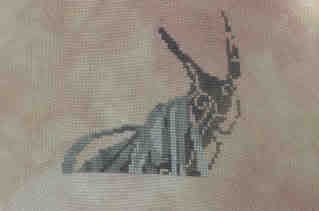 This is for a Round Robin. Can you guess what is going to be?
Mr. Linky is not cooperating very well this week, so no links. If you have something to show off, just let us know where in the comments. Have a great holiday weekend!