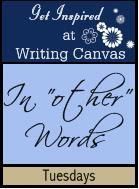 "Aim at heaven and you will get earth thrown in.
Aim at earth and you get neither."
~ C.S. Lewis

My Bible Study group had an interesting discussion on Friday. We are working through Kelly Minter's
No Other Gods
study. The lesson was on Abraham's offering of Isaac as a sacrifice. Ms. Minter maintains that Isaac as the child of promise had become, in essence, Abraham's idol. Yet, when God said to Abraham "offer him as a sacrifce" Abraham immediately set out the next morning to be obedient. That's the background for the discussion. But we were talking about how many times when God calls us to give up the "good" things in our life that have become the "most important" things in our life if we are obedient to his call of sacrifice ultimately he allows us to keep what we were called to forsake. The difference is now we keep it in proper perspective to God.
In the obedience of seeking what God wants first (i.e. 'aiming for heaven') we are able to keep the things that make us happy here on earth. Certainly, that is not always the case. There are times that the sacrifices that we make while aiming for heaven are permanent here on earth--but God gives us more in return.
But when we try to hold onto the things of earth instead of being obedient to God? We ultimately end up with neither earth or heaven. The things of earth ultimately pass away. In the interim they lose their luster in our lives. And things of heaven? Well they seem so far away because we chose disobedience. As the quote says we get neither.
Where is your aim today? Aim for the things that God has commanded. The blessings of earth so often will follow! May you feel those blessings today.
Our hostess today is Deborah at
Chocolate and Coffee
. Go, visit and be blessed!