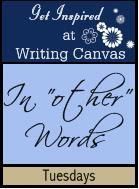 "Mordecai understood that it is not failure that brings despair,
but unfaithfulness and idleness."
~Dorothy Patterson, editor of Women's Devotional Bible
Devotion: Service Through Providence, Esther 3:13-4:17
The writing appeared to be on the wall. There was not much that could be done. The annihilation of the Jewish people seemed to be inevitable.
Except.
Except, Mordecai had not lost sight of the fact that they were God's chosen people. Sackcloth and ashes were the signs of mourning about what was to come. But his words betray that he expects God to act. Not necessarily to save them all, because the language describes a remnant.
But God will act
.
For if you remain silent at this time, relief and deliverance for the Jews will arise from another place, but you and your father's family will perish. And who knows but that you have come to royal position for such a time as this?"
Esther 4:14
And if Esther does not use her position to address the King, then she too will perish--even
when
God acts.
Acting on what they believe God to be doing demonstrates their faithfulness and not despair.
I told someone recently that (in a specific situation) we have been proclaiming we are called "for such a time as this" not "such a time as a few years from now." We can delay, be idle and end up in despair. Or, we can be faithful to what we believe that God is calling and
even if it fails
know that God is pleased with the effort. I'll take the latter any day.
What are you idling over? Move forward. Don't despair. God honors the faithful efforts of his followers.
Patricia at
Typing One Handed
is our hostess this week. Come and be blessed!