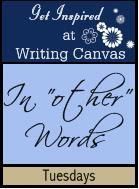 "I learned that faith isn't tested by how often God answers prayers with a yes
but by my willingness to continue serving Him
and thanking Him
even when I don't have a clue as to what He is doing."

Gary House
Seeking the Face of God:
The Path to a More Intimate Relationship with Him
"I know that you are waiting to hear where we are going to need you next."
"Yes, sir."
"Well I can't tell you yet, but I have something big in mind for you."
"ok...."
Variations of this conversation have taken place for a year. In the ebb and flow of business life, transitions happen. Usually, we have an idea of what that transition is fairly far in advance. This one, not so much.
And it has been the most difficult path yet.
In fact, we discussed just last night that if we did not believe wholeheartedly that God was working His plan in our lives, it would be easy to despair.
But we know He is working.
Just as assuredly as when we heard of the job in England and we had an immediate feeling of peace that "this was it." It's easy to listen to God when He gives a resounding "yes."
He is working.
Just as assuredly as when we were coming to grips with a move to a place we had never considered and just days before official announcments should have been happening the entire thing collapsed in such a way that we knew God was protecting us from something. It is easy to hear when God gives a resounding "no."
He is working.
Even though we can't see the path. Even though we have no idea what the next step looks like. Even when the decision makers can't seem to figure out where to next. In spite of all of this, God is working.
And my faith continues to grow. With each step in the darkness, I learn to trust Him a little more.
Sure I love the "yesses". I can accept it when the answer is "no." But in the times where the answer is "just trust me" the relationship becomes so much more intimate. So as much as I'd love a road map of the next year, I'm going to rest in the assurance that He has a plan that I can't see. I'm willing to bank on the fact that next year my understanding of faith will be even deeper. And that is His ultimate goal anyway--to develop my faith.
Are you trusting Him in the darkness?
Loni at
Writing Canvas
is our lovely hostess for In Other Words this week. The testimony she presents is so encouraging. Please visit her site, and the sites of the other lovely ladies participating. You are sure to be blessed.