My deepest apologies about last week's Stitching Post. No excuses, I simply forgot to post it. *sigh*
Here are my finishes for this week (okay, the last 2 weeks):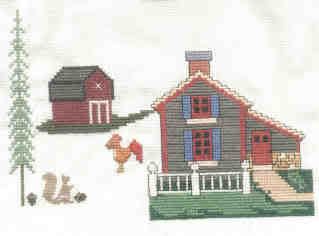 A homestead for a friends Neighbourhood Round Robin combining elements of 4 designers.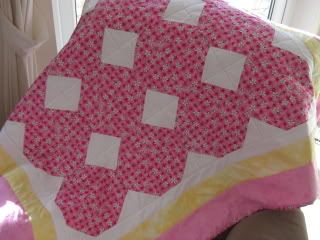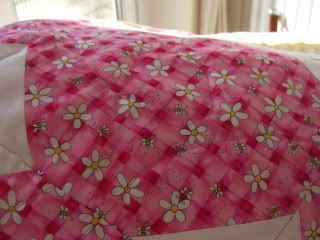 A quilt for a friend's new baby girl. You can't really tell but the quilting is random squiggles to look like the bee flying.
Thanks for stopping by. Please add your link to your latest stitching progress!