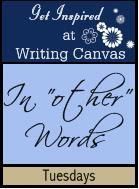 "Heaven must be in me,
before I can be in heaven. "

by Charles Stanford

What does it mean to have heaven in me? I believe that it means that we must see the world through the eyes of heaven. We should be so focused on where we are going that people can see the peace that comes with that. It is living our life as a journey to the Father.
That does not mean that we become so "heavenly minded that we are no earthly good." Absolutely not. Jesus as he walked this earth never lost sight of where he was going, but he also did not ignore the needs around him. In fact, it was in knowing where he was going that he could put perspective on the needs around him.
We are living in a day and age where needs are great. Emotional needs, physical needs, security needs, financial needs all pull at us. It would be easy to become discouraged and say that there is no use. It would be easy to think that any effort on our part is such a small drop in a big bucket that it is really not needed. When we are focusing on earth and not heaven, the problems seem insurmountable. But when our focus is on heaven, we are able to see God at work and that he is truly greater than anything that can befall us here. Perspective. Keeping heaven in us allows us to keep perspective.
Do not store up for yourselves treasures on earth, where moth and rust destroy, and where thieves break in and steal. But store up for yourselves treasures in heaven, where moth and rust do not destroy, and where thieves do not break in and steal. For where your treasure is, there your heart will be also.
~Matthew 6:19-21~
Father God, help me today to keep a heavenly perspective. Help me to see the hurting people around me through your eyes. And if it is your plan, allow me to be a part of easing their pain and allowing them to catch a glimpse of you. Amen.
Denise is the hostess today for In Other Words. Please join us at
Shortybear's Place
for more perspectives on today's quote. Have a blessed day!