We had the best Thanksgiving! The tables were set: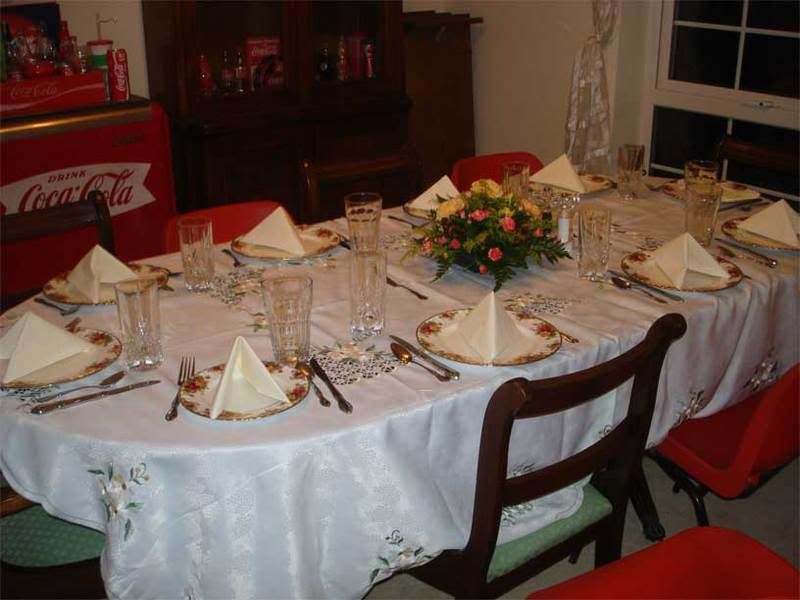 and
The buffet was laid out on the cabinet:
The fellowship was amazing. I have not laughed so hard in ages. We had a wonderful time and were able to send lots of food home with everyone that came. Thanks my friends for a perfect Thanksgiving. Here is a shot of all of us, and then a cropped close-up of our family.