The Life in the Spirit study this week asked us to list 5 ways that the people who knew us best would say our life reflect Christlikeness and the 5 ways that it least reflected Christlikeness. Although I struggled with ways I do reflect Christ, I think that God showed me areas that by His Grace I'm faithfully trying to reflect Him. (Un)fortunately I could have listed many more than five areas that I don't reflect His likeness. And I find that a mixed blessing. Because the more I seek to emulate Him, the more I see that I don't. In an odd way, seeing the areas that God is refining in me is the direct result of seeking a Christ-like life.
Anyway, then the study did the unthinkable. It asked us to ASK the people who knew us best to answer this question for us. Instinct is to run, hide, ignore the question (and to be fair more than half the class did ignore the question). But being the student-who-can't-break-the-rules-no-matter-how-uncomfortable type person that I am, and because my husband was sitting 3 feet away doing the same study, I asked. And he reaffirmed what God was telling me and even added a couple of encouragements that I would have never used to describe myself. And, he affirmed the areas of weakness as well. He graciously only mentioned two areas that he felt I did not reflect Christ (they were my one and two as well), but it was so much harder to hear him say them than for me to acknowledge them on paper.
OUCH
! But I am more determined to turn those areas over to God.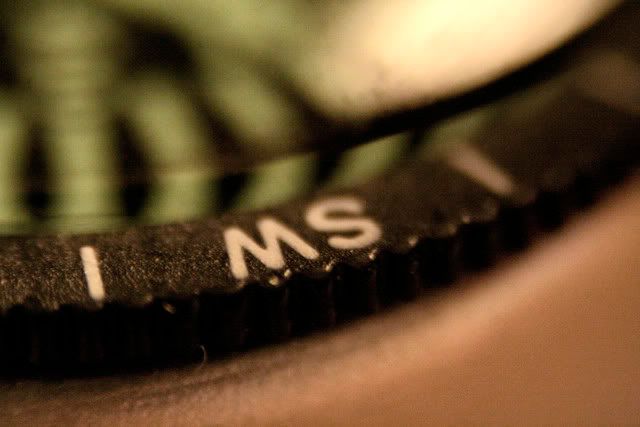 The study went on to talk about people who we admire for their walk. And it asked the question in terms of respecting or acknowledging their moral approach to life (bad choice of word but I'm too lazy to go get the book). The word that struck me was
moral
. And I began to ask myself, "who serves as a moral compass for me?" Who do I look at when I am struggling with the correct path to take for guidance. I mean tangible, *I've walked this path and made this choice* guidance not just Scripture guidance. Because, although I am thankful for the Spirit in me and the still small voice of God guiding me, I need real, touchable people I can learn from as well. And, as has happened a few times in the last weeks, I have been reminded I need to cultivate those people in my life. My
iron
has moved away and cannot sharpen by telephone as well as in person. I need that person in my life. And I'm praying for opportunities to develop that kind of accountability in friendship.
Challenging stuff. Stay tuned for more of the journey. And please, keep praying.