Once upon a time, one of the purposes of the blog was to connect with other stitchers and to keep a record of what I was stitching. Stitching still remains one of the main ways I clear my head and relax. I thought I would do an update of the last six months or so, in case anyone was still out there.
My April goals included finishing these two projects. First is
Mirabilia's
"Fairy Moon," shown with the companion piece "Stargazer," which was completed a couple of years ago. I love how this turned out and now I need to get both framed!
Secondly,
Drawn Thread's
"Summer Garden" finished as a pillow for my guest room:
Whilst on holiday in Ireland, I completed a project of
Victoria Sampler's
"International Hearts" representing the countries where we have lived (note that I did Scotland, Wales and England to represent Great Britain):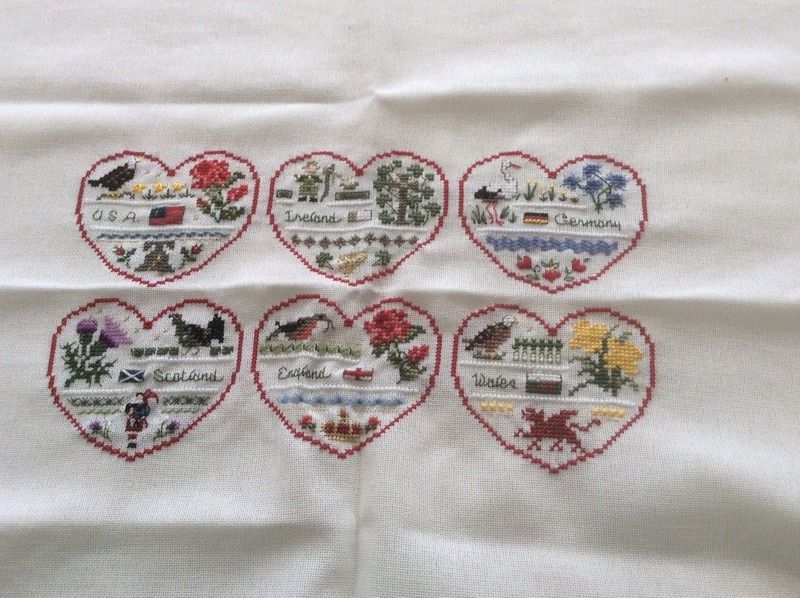 One of my favourite stitching things is to participate in Round Robins, stitching on others' pieces whilst they stitch on mine. My latest RR theme was Coca-Cola Polar bears. I stitched the upper left hand hockey player.
In return, I stitched the lower left part of the heart and the medallion for my friends. Unfortunately the fourth participant's piece went missing in the post.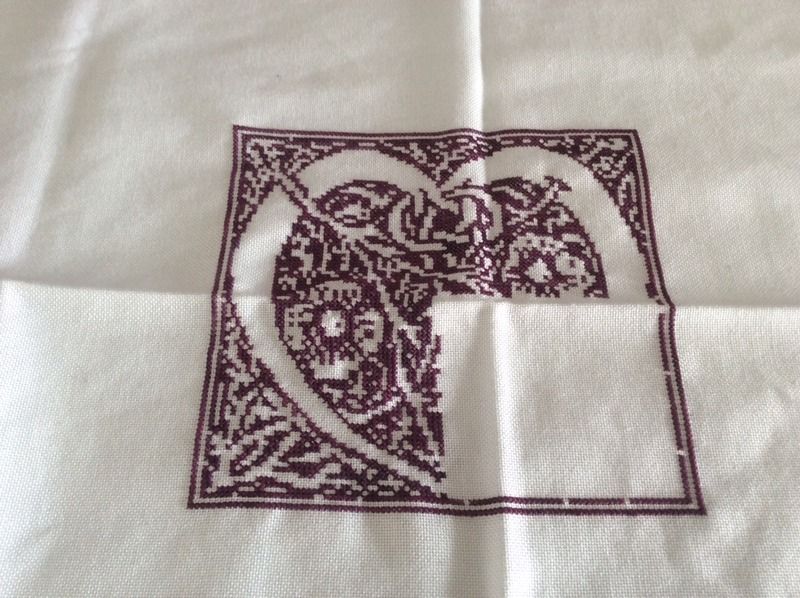 I finished a block on an old round robin that was international neighbourhood. This is representing The Netherlands.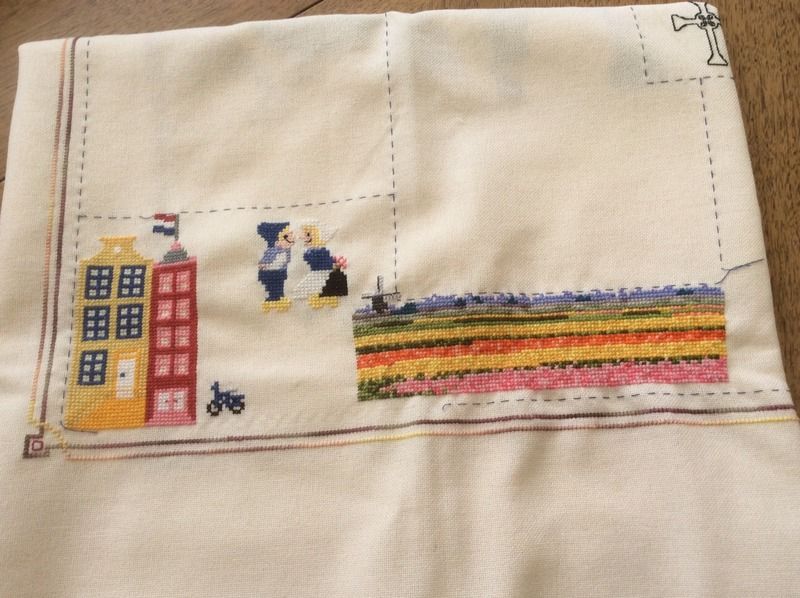 As I mentioned, I lost a dear friend to cancer in April. She was one of my stitching friends, and several of us stitched blocks to be made into a quilt for her family. She and I had considered stitching a piece called "
Noah's Submarine
" together. I stitched a part of that pattern for the quilt.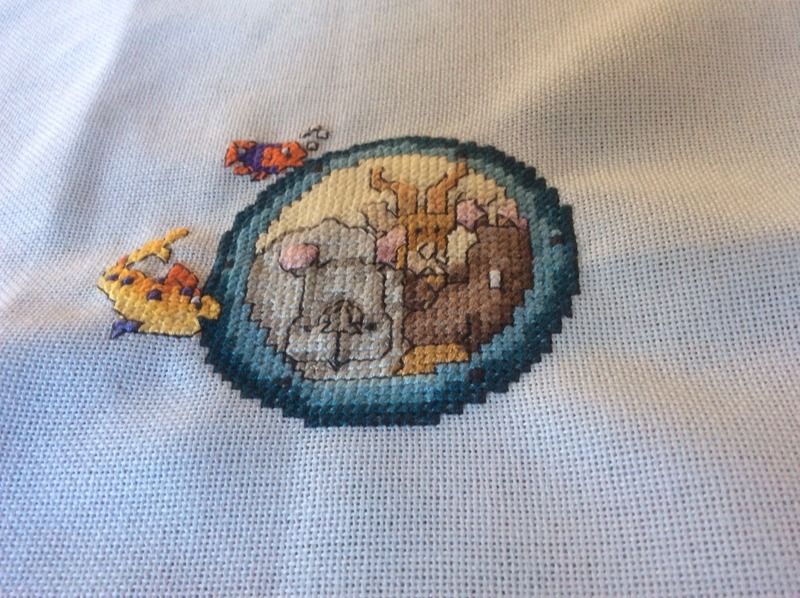 Finally, here is my current project,
Carriage House Sampling's
"A Mind Independent and Free." I've finished approximate 25% of it.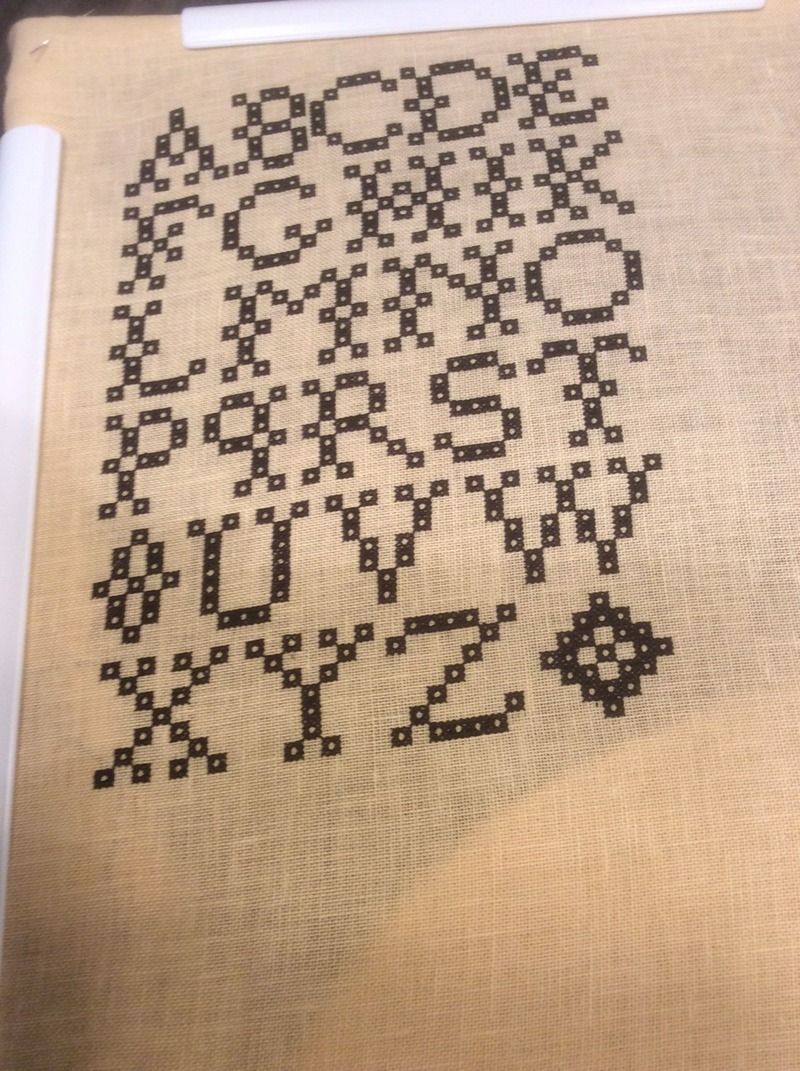 Thanks for looking!