Continuing our Travels....to Luxumbourg.
Although Luxumbourg city is a lovely town, we had explored it on a previous trip to the area. So this trip we were looking to find something different. Due to the wonders of the internet, I learned that Luxumbourg was the final resting place for many American soldiers who died during battles of WWII in this area. In addition, it is the final resting place of General George Patton, Jr. So that became our destination.
There is something about rows of white crosses that take my breath away--and make me forever grateful: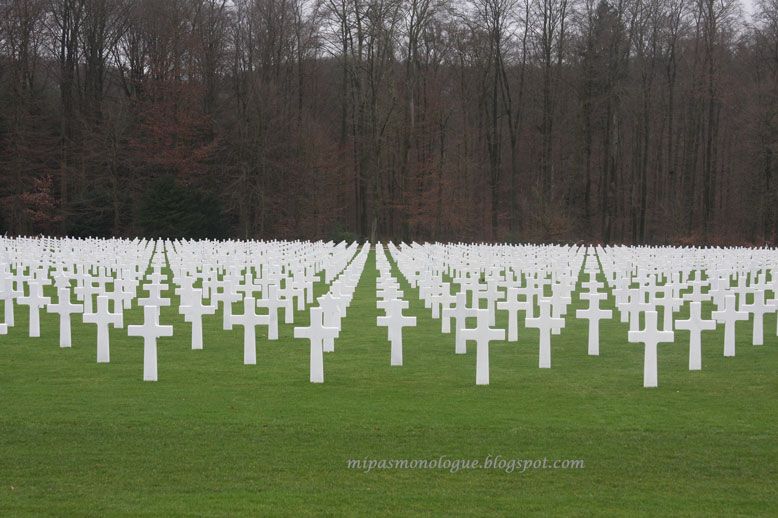 This cemetery had many graves marked with Stars of David. Humbling.
Here is Patton's final resting place:
The same day we visited Luxumbourg, we also explored the former-Roman city of Trier. Trier is famous for its gate the Porta Negra:
The cathedral:
Next up: Limburg and Koblenz