Early in our dating days, German told me that he wanted to live and work overseas and if that wasn't a life I wanted, we might not want to pursue the relationship. I was all for traveling and living overseas, so no problem! The little catch was...except for a visit to Juarez Mexico and across the border of Canada (just to say we had been), I had never been out of the US. A couple of months before he proposed, German *suggested* I might want to get a passport. *big smile*
He took me to Germany for our honeymoon! It was to a place that he loved, and a place that we now love together. We stayed in a lovely gastehaus and awoke every morning to gaze at the Zugspitz, the highest Alp in Germany.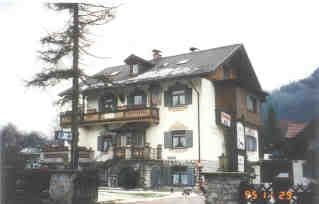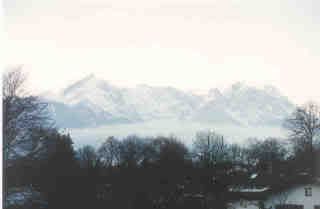 We explored fairy tale castles and gold-gilded churches and enjoyed amazing food. That was the first week.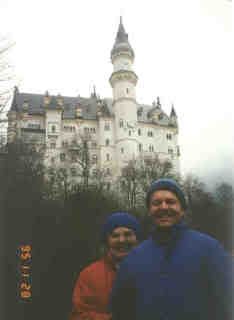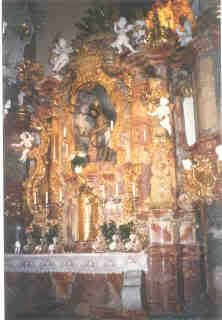 Then...we drove to PARIS! *squeal*
We only had two days so we concentrated on seeing Notre Dame (my choice), Arche d' Triumph (his choice) and the Eiffel Tower (our choice). I loved Paris. My two endearing memories: the Metro was on strike so we had to drive in Paris *shudder* but we survived and an absolute amazing meal at a restaurant recommended by the hotel concierge where I turned out to be the only female in the very packed place. We still laugh today about the location of our most romantic meal! I had forgotten until getting out the pictures that they were cleaning Notre Dame and it was covered in scaffolding--so no good pictures.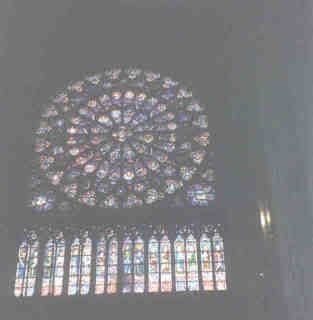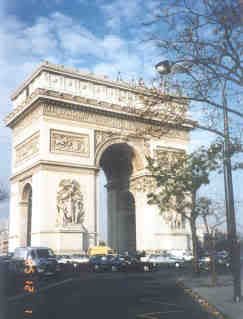 We drove back to Germany and stayed one night with German's Air Force friends who were stationed there. They took us to Trier where I discovered Weihnachtsmarkt(Christmas Markets!)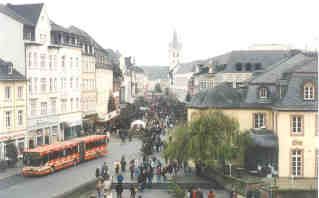 Then a night in Frankfurt with another AF friend who was working there (and another Weihnactsmarkt)
and then back home to reality, Christmas shopping and celebrating.
We returned to the same Gastehaus after we moved to Europe, again just after Jewel was born and then again when Flower was two. It's been three years since we were there (almost fifteen since our first visit), I'm thinking that it may be time to go again.