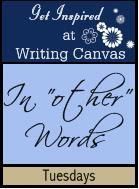 Let us remember the proclamation of the angel: "I bring you good news of great joy that will be for all the people. Today in the town of David a Savior has been born to you; He is Christ the Lord"
(Luke 2:10-11).

May our hearts go out to the unconverted people…who have no blessed Christmas day.

"Go and enjoy choice food and sweet drinks, and send some to those who have nothing prepared. This day is sacred to our Lord"
(Nehemiah 8:10).

by ~ Mrs. L.B. Cowman
Streams in the Desert

We are blessed to live with plenty. Even in these uncertain financial times, when I have been in a place of budgeting better, considering more where the money is to go, we have not gone without. Instead, we have had blessings poured out. I know that it is a blessing. I know that there are many who are not being blessed with outpourings. I know many who have been caught in job layoffs, in salary reductions, and in other financial difficulties that are causing heart-wrenching decisions. Their blessings are coming in other ways, that I have not had to accept or experience. One of our favourite parts of the blessing of German's job and our chosen lifestyle is that we can pass the blessing on to others. Whether it is our Compassion *daughter* or the orphans in Romania or the ministries of our church, we are in a position to share and we take joy in that.
Sometimes it is easy to look at what we have and feel guilty, to forget that the giver of the gift chose to give it. The thing I love about this verse in Nehemiah is that it does not say "curl up and feel bad that you have good things when others don't." Instead, it reminds us to celebrate and to enjoy what we have alongside the admonition to not forget to share. Enjoy but share. What a great way to think about it.
At this time of year when God has lavished the most important gift of all--His Son--upon us, let us celebrate. Let us enjoy the gifts of the season--the smells, the laughter, the music and yes the presents and the wrapping and the excess. But let us never forget to also share with those who would not, who could not, have any of the presents, wrapping or excess without our giving.
Our hostess this week is Patricia at
Typing One-Handed
. Please visit the others writing on this quote. I'm sure you will be blessed. Happy Christmas!