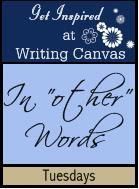 "If we could condense all the truths of Christmas into only three words, these would be the words: "God with us." We tend to focus our attention at Christmas on the infancy of Christ. The greater truth of the holiday is His deity. More astonishing than a Baby in the manger is the truth that this promised Baby is the omnipotent Creator of the heavens and the earth!"

by ~ John F. MacArthur, Jr.



He's not an ambivalent creator who watches with bemusement as we stumble through this world.
He's not a Santa Claus in the sky granting our every wish.
He's not an old man on the judge's bench waiting to hit us with yet another penalty.
INSTEAD....
He cares deeply for this creation.
For God so loved the world that he gave his one and only Son, that whoever believes in him shall not perish but have eternal life.
John 3:16
It does not amuse or bemuse Him when we struggle. He is impacted by our pain and our confusion.
O Jerusalem, Jerusalem, you who kill the prophets and stone those sent to you, how often I have longed to gather your children together, as a hen gathers her chicks under her wings, but you were not willing. Look, your house is left to you desolate.
Matthew 23:37-38
He understands our temptations and our struggles.
For we do not have a high priest who is unable to sympathize with our weaknesses, but we have one who has been tempted in every way, just as we are—yet was without sin.
Hebrews 4:15
He loves to give us good gifts, but he also metes out justice and discipline.
Ask and it will be given to you; seek and you will find; knock and the door will be opened to you. For everyone who asks receives; he who seeks finds; and to him who knocks, the door will be opened.
"Which of you, if his son asks for bread, will give him a stone? Or if he asks for a fish, will give him a snake? If you, then, though you are evil, know how to give good gifts to your children, how much more will your Father in heaven give good gifts to those who ask him!
Matthew 7:7-11
Endure hardship as discipline; God is treating you as sons. For what son is not disciplined by his father? If you are not disciplined (and everyone undergoes discipline), then you are illegitimate children and not true sons.
Hebrews 12:7-8
He is
Emmanuel
.
He is
God with Us.
Here is a trustworthy saying that deserves full acceptance: Christ Jesus came into the world to save sinners—of whom I am the worst.
1 Timothy 1:15
Praising God that He came to
be with
and to
save
sinners like me!
Jen is our hostess this week at
Scraps and Snippets
. Please come and be blessed.