Time for another stitching update. Unfortunately I can't show what has taken up most of my time this week, since it is the mystery quilt that cannot be pictured until it is delivered. But suffice it to say the 5000 or so hand applique stitches are now done! The borders were added last night and today I will sandwich it and maybe even get the quilting done. It should be fairly simple machine quilting.
One thing I can show is this sweet little pillow I stitched up this week. Jewel will probably make use of it by the end of the week, so timing was of the essence. I still need to hand stitch the opening closed and add a handle, but that won't take long. ;-)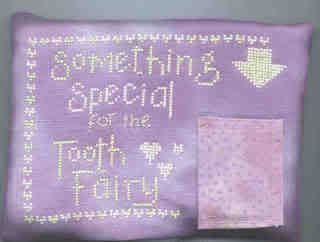 What are you working on? We'd love to see it. Sign in with your link so others can come oooh and aaah.
Stitchin' Post Saturday Participants
Powered by... Mister Linky's Magical Widgets.