German's dad had a falling out with his sister a long time ago. He cut off all contact with her. His expectation was that his sons would do the same. But, when German was an adult contact was established with his aunt. She and her husband were always gracious and knew that my FIL would come first and they would step out if he learned of the relationship that was being established. But my FIL withdrew from his sons' lives long ago as well, so it was not an issue.
A few weeks before our wedding, we received a phone call asking if FIL was coming to the wedding. When we said no, she said "then we will." She and her husband flew from Tucson to Spokane the morning of our wedding, met me for the first time, attended the wedding in the afternoon, and flew home to Tucson that evening. That, my friends, is a sign of love.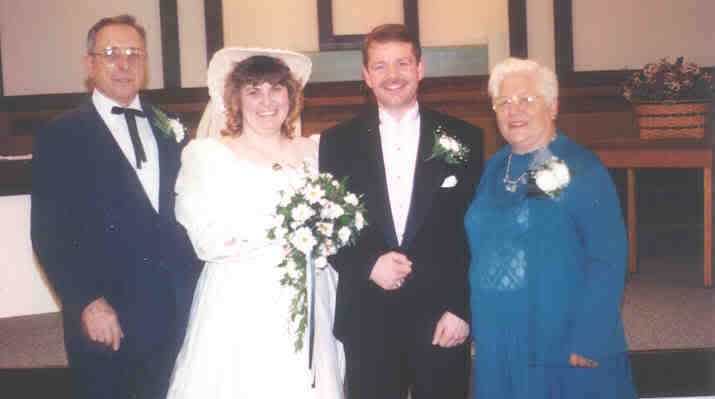 They made four trips to see us in Alabama, including coming to German's graduation when he received his MBA. There was a rumour that my FIL might "surprise us" that weekend. Aunt Jo said she would just fade into the crowd if there was a sighting of her brother, to not worry about them if that happened. It, of course, didn't happen.
In September 2004 she buried her husband after a long battle with lung cancer. The next week she was diagnosed with breast cancer followed quickly by an additional diagnosis of lung cancer (different cancer, not metastasized). She fought valiently and with humour through three rounds of chemotherapy.
Just before Christmas she made the decision not to struggle through a fourth round. The doctors' did not feel that they could enhance quality of life and felt they could add only a few months of quantity of life. German spent the week before Christmas with her in Arizona. They had a wonderful visit and he was able to say his good-byes while she was in good spirits and feeling fairly well.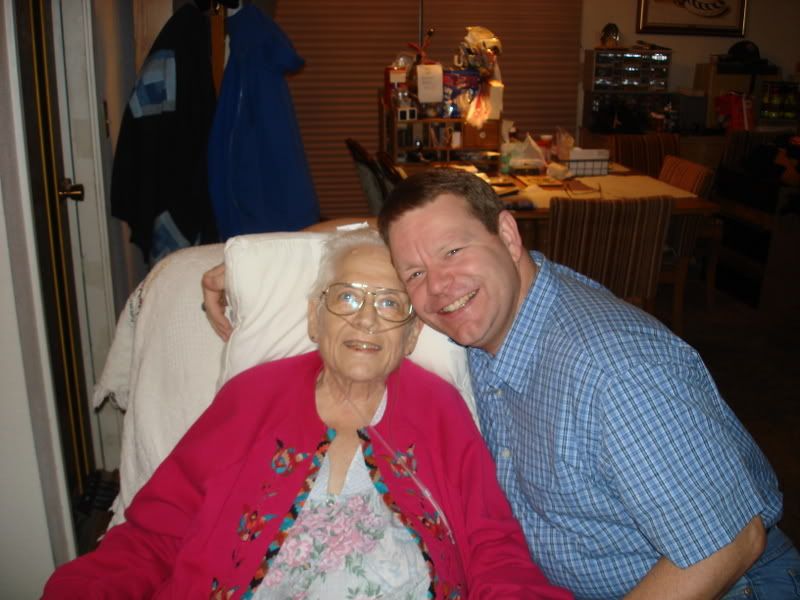 On December 28 Aunt Jo entered into hospice care. At 0115 MST on December 31, she entered heaven. Her memorial service is this weekend. She will be missed by a daughter and son-in-law, a son and daughter-in-law, a granddaughter, a grandson, and a nephew and his family who are so very grateful that she took the risk and allowed herself to be family when the odds were against us.
Rest in Peace
Aunt JoAnn
We Love You!