Warning picture overload! Here are a few pics from our trip. I'll supply a few more stories in the next few days.
This is the tallest mountain in Germany, the Zugspitz.
Here we are on the balcony of our room. Notice the Zugspitz behind us. It was our view for the week.
Here we are at Neuschwanstein Castle. We've just walked down the hill after touring the castle (25 minute walk down).
Looking down from the cable car (we just came up those cables--it was practically straight up for 15 minutes) to the Eibsee as we near the top of the Zugspitz.
My husband and dd4 on the cable car.
My girls at Konigschlosse, Herrenchiemsee.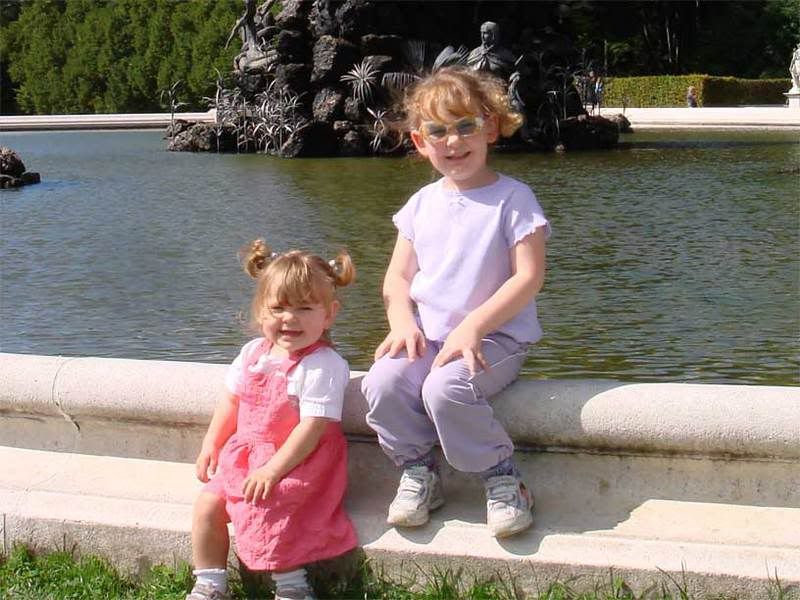 We took 1484 pictures, so obviously this is a drop in the bucket. I'll post more as I tell some of the stories.