Another Saturday to share what we are working on needle or craft wise.
It's been a good week around here in terms of making some progress. I'm well on my way to prepping some t-shirts for a quilt. I finished binding a quilt and I got plenty of stitching in as well. Yay!
Here is the quilt that has been finished for ages, except for the binding. Now it is totally bound as well.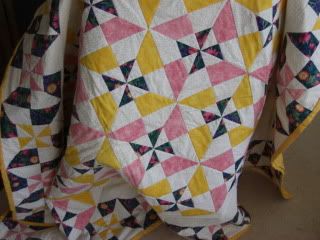 And, here is Stargazer at 17 hours. I'm totally loving this piece. Enjoying every stitch I make (and even those I have to frog *sigh*).
So, what are you working on? Please share a direct link in the comments!