We did actually get to see quite a lot of the area while we were there. Here are a few of the place we visited.
The Roman Ruins. Ok, my Roman empire history is not so great, but even I should have connected that Rome went all the way to
Roman
ia. But I didn't. The ruins were great. And since we will be studying Ancient Rome this year, I took a few educative moments as well.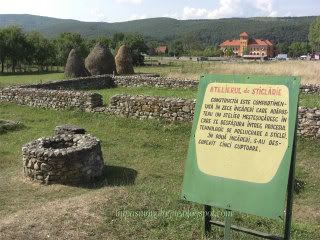 The Densus Church. This is one of the oldest churches in Romania. The frescos inside are incredible, but they would not allow me to take pictures. There is a fresco over the doorway, but it is by no means as vibrant as the others.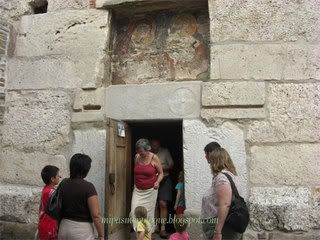 Sibiu. Sibiu was the "European City of Culture" last year. It is a delightful little town with great architecture!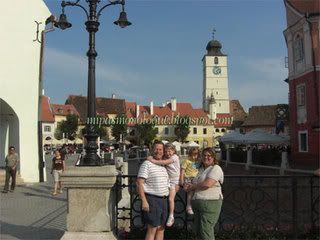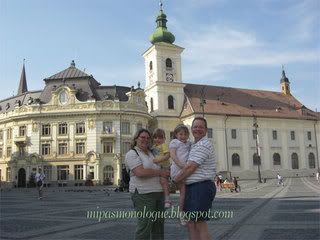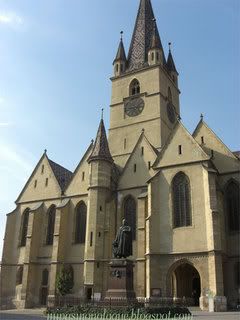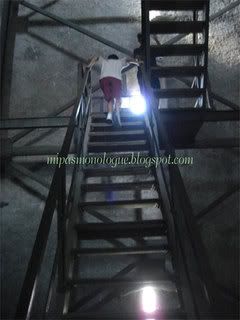 The stairs to the clock tower did not seem so safe. I didn't even take the girls in. German took this picture.
It was in Sibiu that we discovered an lovely Hungarian pastry, Kurtos Kolacs.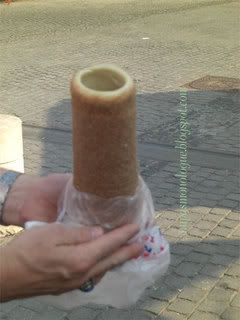 The Castle in Huandora.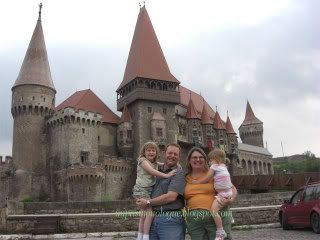 Deva
We actually went to Deva to see the fort on the top of the hill and take pictures of the area. But, for me the neatest part was being right beside the gym where Nadia trained for the Olympics. Now the team trains in Bucharest, but here is the gym. There are statues of many Romanian greats in gymnastics, including the Karoli's.
And, not exactly sight seeing, but this was our view out our hotel window the first night in Budapest. It was too pretty not to include.