More sightseeing photos around Rome: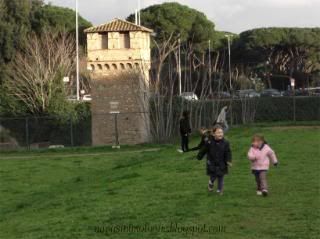 Running on the Circus Maximus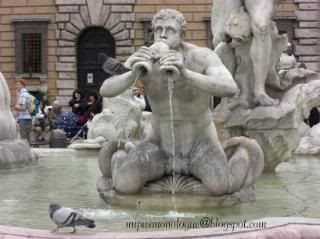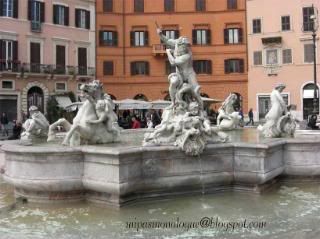 Fountains in Piazza de Navona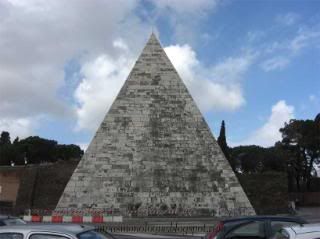 The Pyramid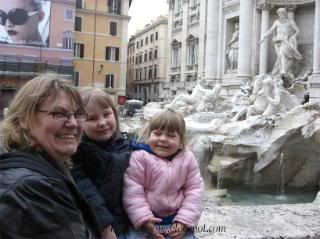 Trevi Fountain--yes we all threw in coins to "insure" we will someday return to Rome.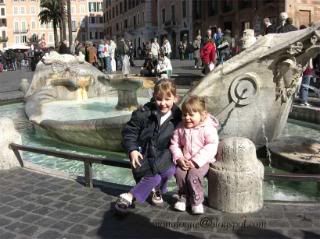 Fountain at the Spanish Steps

One of the cool things about this trip was that German's very best friend/more like a brother from High School Days was in Rome with his family on business. Our plan was to spend the entire day together on their third day in Rome. On their first day in Rome we had left a message that said we were at Trevi Fountain headed to the Spanish Steps. We finished taking our pictures at the top of the Spanish Steps and started down. I heard someone say "I wonder how close we can get to them before they see us?" It was our friends. They had got our message and headed out the door immediately to try and catch us...you know in the little village of Rome with oodles of tourists. It was awesome! Here is a shot from the all-day touristy day 3.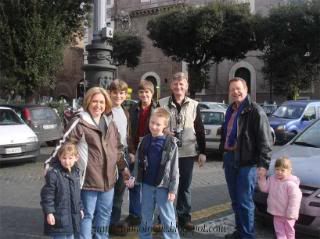 One more post to come...