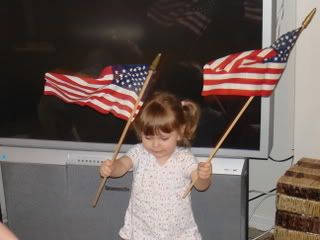 Thank you all for your prayers while we were traveling at the beginning of the month. Leading up to the trip, so many things were happening in the lives of those we were going to see, we truly did not know how it would work out. But God knew all along--and it was an awesome holiday. It is always so much fun for me to watch my girls experience American life since they only know it a couple weeks a year. Jewel was amazed at the number of US flags adorn gardens, houses and buildings. That kind of patriotism is foreign here. She would sit in the back seat and yell "another US flag" "a Missouri flag too" "oooh there's another one" every time we were in the car. I hope as she grows she understands the importance and freedom that flag represents. A funny thing was her spotting her first mobile home. She said, "Mom why is that house on wheels?" (it did not have skirting around it). She was dumbfounded that houses were built that could be moved. There were hundreds of other cute sayings, some I am sure will find their way into the blog at some point. But, here are a few pictures to recap the trip.
I had a long layover in Newark. Blogging and stitching friends
Megan
and
Margaret
drove to the airport just to spend a couple of hours with me. It was awesome! It was like we had known each other all our lives. And they even put up with me, scatterbrained that I was after flying for 9 hours! We talked stitching and photography and other stuff. The time flew. I hated to leave them as early as I did, but since it took me 52 minutes to get back through security (but hey who's counting?) it was a good thing I did. I had about 20 minutes to wait before boarding my flight. Sure made the wait in the airport more enjoyable. Here we are (picture taken by Margaret's daughter):
First overnight stop was St. Louis. We spent the night with my brother-in-law, then moved out to our friends "little cabin in the woods" they just bought, for a few days. Papa B broke his leg just before we traveled, so things were a little up in the air. We had fretted about not being able to stay for Easter which is our tradition. But with his leg broken, Papa had decided that he could not host Easter this year. He said it would have been more difficult to cancel if we had been staying. God knew months ago when we booked our flights it would be best if we were not there. How awesome is that! But we were able to have some real quality time visiting with him and his family because we were not so busy running all over the place (since he couldn't). German's godson is graduating from High School this year and we spent some good time with him, and met his girlfriend. The granddaughter of another friend had been in a car accident just before we left and we did not think we would get to see them. But she was released from the hospital the day we arrived and we were able to spend one evening with them since they were not at the hospital anymore. God is good! (And Valerie is doing amazingly well!) We came back to the city to spend Good Friday with my brother-in-law.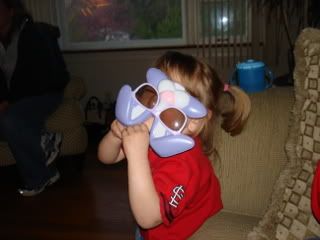 He took us to City Museum--a wonderful maze of climbing things, caves and slides to explore.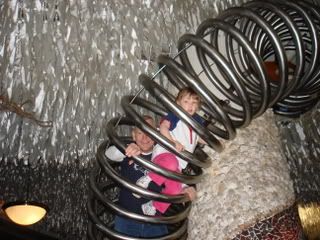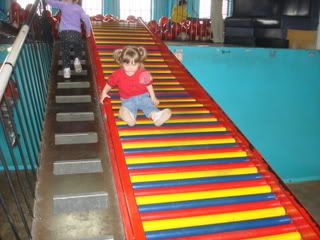 The girls had a blast. This is actually a slide!
The museum is built in an old shoe factory. These were the chutes used to send shoes from one floor to the next and they have been made into slides. German took Flower down it (much to the astonishment of the people around us). She was probably the least afraid of anyone!
On Saturday we flew to Birmingham where we checked our things in storage, and paid for it. Then we visited with our former neighbors and had dinner with old friends. Easter Sunday we attended our former church for the first time in six years. They have moved into a new building and are now at 3 services. It was an amazing time of worship and seeing friends. Two dear friends asked us to join them and their daughter for Easter lunch (more on their hospitality later). It was a perfect way to spend the day!
Monday we flew to Tucson Arizona to see German's cousin. She took us to the Desert Museum. We saw an amazing raptor show where the hawks were literally about 3 feet from us.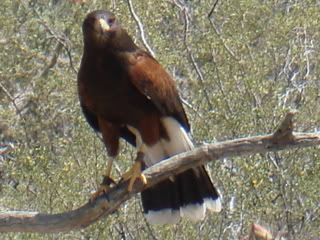 Jewel's favorite was the mountain lion.
I personally loved the quail (this is not taken with a zoom--he came that close to me!)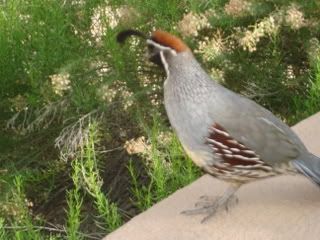 Wednesday it was on to Texas!
We celebrated my Dad's birthday with him.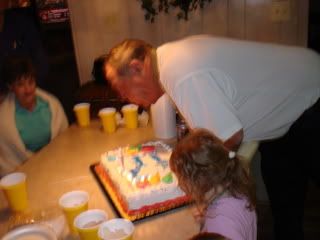 He got married this summer, and so we had the opportunity to meet my 2 step-brothers and step-sister for the first time. Again, it was like we already knew each other. We had a really great time. We had several opportunities to go visit my Mom as well. She continues to decline in health, which is hard to watch. My brother, niece and nephew also spent a day with us.
Back at my Dad's, we spent time out on the farm and the girls drove the tractor.
My step-brothers rodeo, so we went to watch them rope and they put the girls on the horses.
Flower was in heaven! I am afraid we could develop a very expensive hobby if we aren't careful. On Sunday, we attended church with my Dad and Larry Ford who travels with the Gaither's Band happened to be leading worship. It was a wonderful gift of old Southern music to my soul. I am sure God smiled at our delight. The entire trip was a wonderful time! Jewel burst into tears when she said good-bye to my step-Mom. She had fallen in love. I pray that they will come visit us soon.
It was a wonderful holiday. I'm glad to be home, but I am so glad we had the opportunity to go. Thanks for sharing the memories with me.