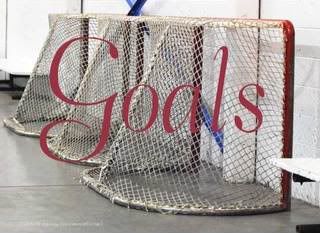 In October I set the following goals:
1. Complete 4 blocks on the baby's afghan (big cross stitch project)--only 2 complete
2. Clear out coat closet and clean any coats that need to be freshened up for winter--yes
3. Unpack baby clothes that were saved, and make list of needed updates--yes
4. Get and set up cot in nursery--yes
5. Get half of Christmas shopping completed--yes it is early, but I'll be busy at the end of November ;)--75% complete
NOVEMBER goals:
1. Finish last 6 blocks on baby afghan (or make a good start at it)
2. Finish Christmas shopping
3. Keep Homeschool Tracker up-to-date
4. Have a baby ;-)
December goals will be to enjoy baby, enjoy my Dad and stepmom's visit and settle into a new routine. I may or may not blog, depending on how things are going.