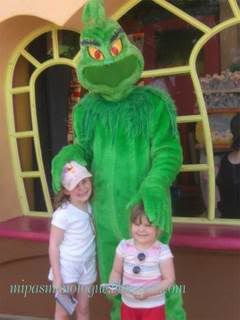 I love Dr. Seuss! Theodore Geisel (Dr. Seuss) was a brilliant scribe and a master of painting word pictures. Who could not enjoy the cadence of his writing or be bemused by his wonderfully zany animal creations? I love all the stories. But, the thing I love most about his writings is that they are filled with theology. Every writer understands that the words used tell the reader something about the author as well. He knew this. His writings tell us much about him, and about what he believed.
"A person's a person, no matter how small."
Horton Hears a Who
"Thank goodness for all of the things you are not! Thank goodness you're not something someone forgot."
Did I Ever Tell You How Lucky You Are?
"Think left and think right and think low and think high. Oh, the thinks you can think up if only you try!"
Oh the Thinks You Can Think
"In the places I go there are things that I see that I never could spell if stopped with the Z. I'm telling you this 'cause you're one of my friends. My alphabet starts where your alphabet ends."
On Beyond Zebra
"So be sure when you step. Step with care and great tact and remember that Life's a Great Balancing Act."
Oh The Places You'll Go
And then, of course, there is today's quote:
"Maybe Christmas," he thought, "doesn't come from a store." "Maybe
Christmas...perhaps...means a 'little bit' more."
~Dr. Seuss~
How the Grinch Stole Christmas
See the essence of the gospel story in the climax to this little story? The Grinch thought that he could kill the joy by taking the "stuff" away. No tree, no presents, no meal, no lights. NO STUFF.
But Christmas still came. Because Christmas is a state of the heart, not the wallet. No matter what LIE the retailers will tell us, you can't buy Christmas. And as the Grinch met the LOVE of Christmas, his heart grew to embrace the TRUTH of Christmas.
It is "a little bit more."
....A bit more time,
.......A bit more joy,
............A bit more consideration
................A lot more Saviour.
So Joseph also went up from the town of Nazareth in Galilee to Judea, to Bethlehem the town of David, because he belonged to the house and line of David. He went there to register with Mary, who was pledged to be married to him and was expecting a child. While they were there, the time came for the baby to be born, and she gave birth to her firstborn, a son. She wrapped him in cloths and placed him in a manger, because there was no room for them in the inn.
And there were shepherds living out in the fields nearby, keeping watch over their flocks at night. An angel of the Lord appeared to them, and the glory of the Lord shone around them, and they were terrified. But the angel said to them, "Do not be afraid. I bring you good news of great joy that will be for all the people. Today in the town of David a Savior has been born to you; he is Christ the Lord. This will be a sign to you: You will find a baby wrapped in cloths and lying in a manger."
Suddenly a great company of the heavenly host appeared with the angel, praising God and saying,
"Glory to God in the highest,
and on earth peace to men on whom his favor rests."
~Luke 2:4-14
Praying you find "a bit more" this Christmas and well into 2009 as well!
Lori, at
All You Have to Give
, is our hostess this week. You will be touched by the story of why she chose this quote. Please come and be blessed.